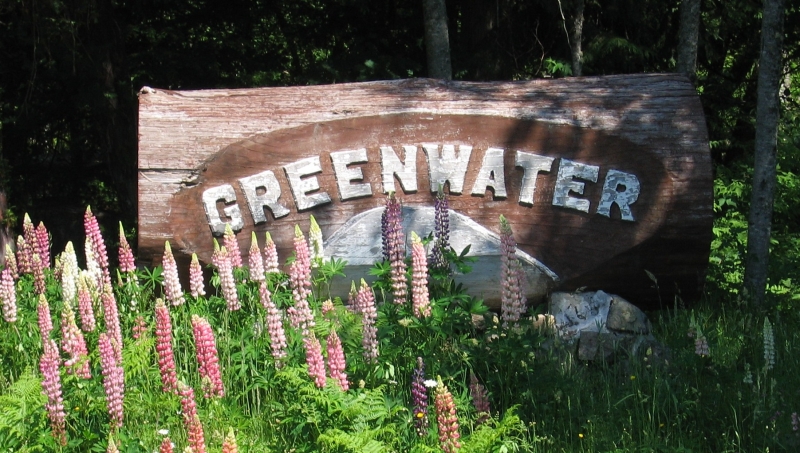 Greenwater is a quiet village in Pierce County 19 miles from Enumclaw along State Route 410 (Chinook Pass Highway) on the way to Mt. Rainier National Park, it is a "base camp" and an excellent opportunity to stock up on food and provisions before heading into the mountains, Crystal Mountain resort, or over the pass into Eastern Washington and Yakima. Greenwater is a well equipped community with gas station, restaurant, tavern, cafe, groceries, winter ski sales & services catering to mountain guests and world travelers.
There are plenty of places to pull off the road in Greenwater. Listen to the rushing waters of the White & Greenwater Rivers and as they join forces and flow on down to Enumclaw, Buckley and beyond. Check your gas gauge! Greenwater is the only gas station for many miles.
Talk to the locals about the best places to hike; ask about hiking to Greenwater lakes and in Federation Forest State Park. There are endless hiking trails in this area. Stop at the Silver Creek Visitor Center on 410 for trail maps and information, just before you get to the National Park, or drive up one of the many USFS roads to explore new places.
Situated at the confluence of the White and Greenwater rivers, Greenwater has a small and bustling population. Highway 410 runs through the heart of the village on its way from Enumclaw to Yakima and Eastern Washington via Cayuse and Chinook passes. Designated as an All American Highway, SR-410 leaves Greenwater and winds its way up through the mountains revealing wonderful scenery and wildlife at almost every turn in the road. Cascading waterfalls, mountain peaks, majestic Mount Rainier itself plays peek-a-boo through the ever-changing scenery. Look for the turnouts and hiking trailheads. Many trails lead down to the White River for afternoons of fun and exploration.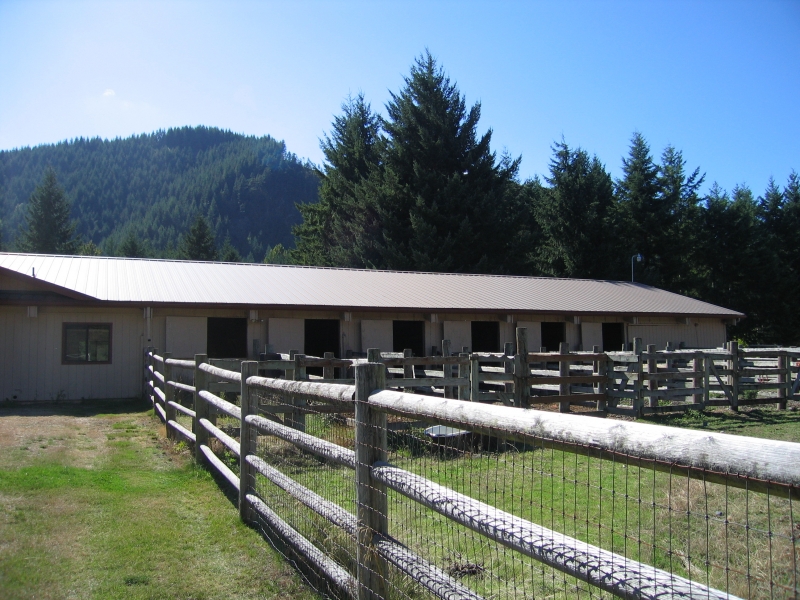 Crystal River Ranch
Four miles east on SR-410 from Greenwater, USFS 74 road takes you into Crystal River Ranch. 240 homesites have been developed into beautiful mountain vacation homes and cabins of all sizes. The roads meander by homes and cabins hidden in woods and clearings. The Ranch has a full time caretaker, horse corrals, walking paths, White River beaches, picnic areas and playfields. Hike or bike the many trails that branch out from the Ranch. An elk herd resides here. Keep an eye open for them...they'll be sitting on the roadside, resting in the glades, snoozing in the sun, or just wandering across the road in front of you. The Upper White River Valley is a designated elk habitat.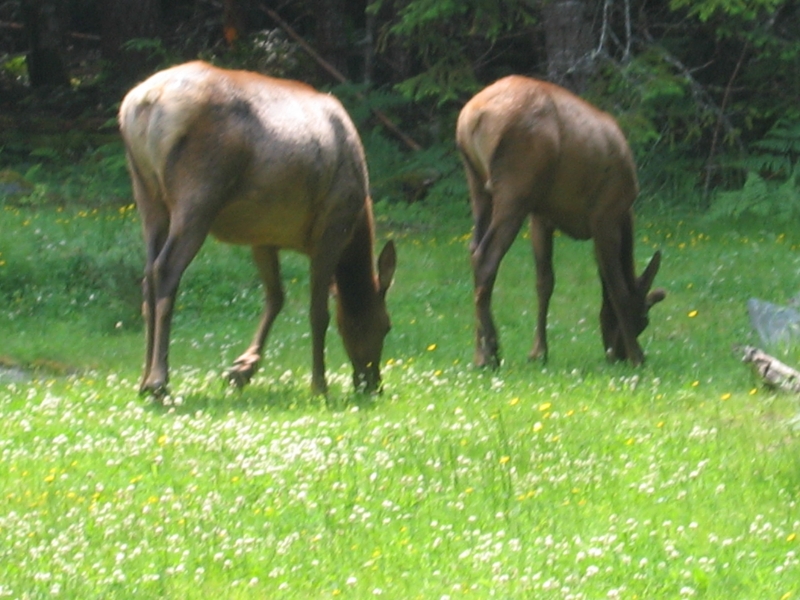 Crystal Villages 1,2,3
Three villages hug the highway as you head east from Greenwater to Mt. Rainier National Park. Some of the properties are visible from the highway but most are tucked into the hillside or rest along the banks of the White River. There is a mix of approx. 50 full time or vacation homes and cabins. The local elk herd loves to wander and feed here.