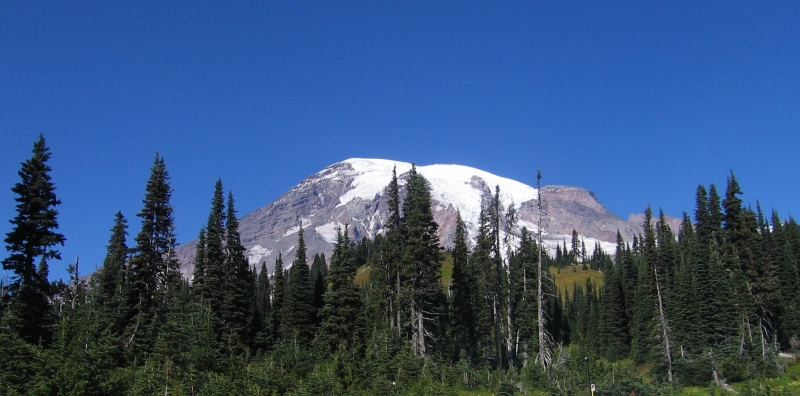 Mt. Rainier National Park is a national treasury of scenic beauty and one of this areas most notable attractions for Northwest residents and world travelers.
There are several entrances. Daily fees are charged per car or seven-day passes may be purchased . Visits are unlimited with an annual pass.
Mount Rainier National Park - established on 02 March 1899, contains vast expanses of pristine old-growth forests, sub-alpine flower meadows, spectacular alpine scenery, and great opportunity for stimulating outdoor activities. Mount Rainier National Park is the fifth oldest national park in the United States. The park has the greatest single-peak glacial system in the United States. Glaciers radiate from the summit and slopes of the 14,411 foot volcano.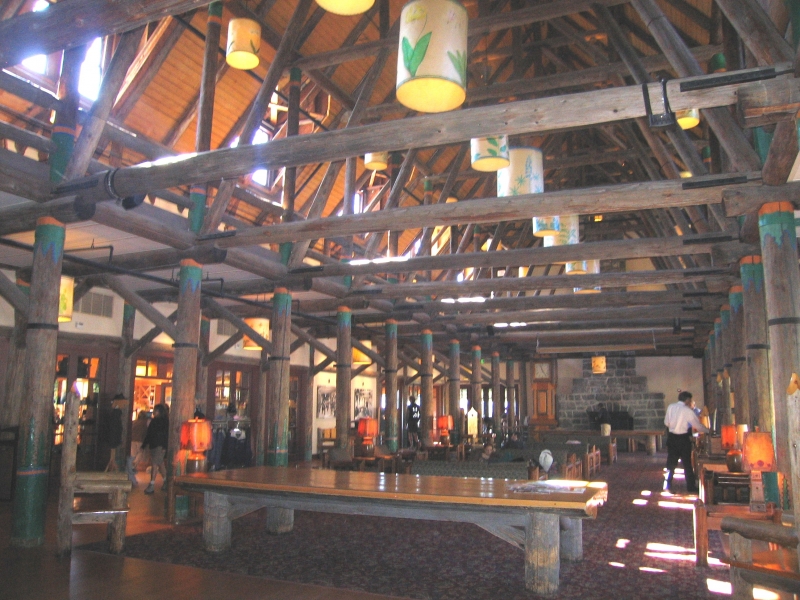 The seasons and elevation play a big role in determining where you may best find wildlife. In summer, chipmunks, chickarees, ground squirrels, marmots, and pika are commonly seen mammals. Clark's nutcrackers, gray jays, Steller's jays, and ravens are commonly seen birds. Deer are frequently seen, but black bear, elk, and mountain goats are more elusive. Look for elk on the east side of the park in September. The color of black bear may be brown, tan or blond, and to see one is a rare treat. Mountain goats stay close to the high country cliffs
Get more info on Mount Rainier National Park here.

www.nps.gov/mora/

There are several entrances to the park, but the one closest to Greenwater and Crystal Mountain is the White River entrance. From the SR-410 / Crystal Mountain junction, you continue along SR-410 to the Sunrise turn off. Wind your way up to Sunrise Visitor Center where you will find lots of parking and many hiking trails. Mount Rainier is so close you will want to reach out and touch it. The views are amazing and the air is clean and refreshing.
The White River entrance is closed in the winter months due to snowfall and usually reopens in May.
Leave the park and return to SR-410. Turn right and head for Eastern Washington again steadily climbing. Eventually you will arrive at Cayuse Pass - the junction of SR-410 & SR-123 which takes you down the other side of Mount Rainier towards Tacoma and Portland, Oregon. Continue right onto SR-123 for three of four miles listening for the rushing of cascading waterfalls hidden in the trees.

Return to Cayuse Pass again, head east on to SR-410 and continue climbing even higher - around the hairpin bends - Mt. Rainier is on the left, now it's on the right, then it's straight in front, then it's right behind you - some of the most amazing alpine scenery you will ever see. Continue until you finally reach the summit - Chinook Pass...5430ft. About half a mile from the summit, look for Tipsoo Lake on the left - a peaceful alpine lake with gorgeous scenery and well worth stopping for an easy hike. Or continue to the top and pull into one of the parking lots there. You will feel like this is the top of the world as you gaze down the valley towards Yakima and Eastern Washington.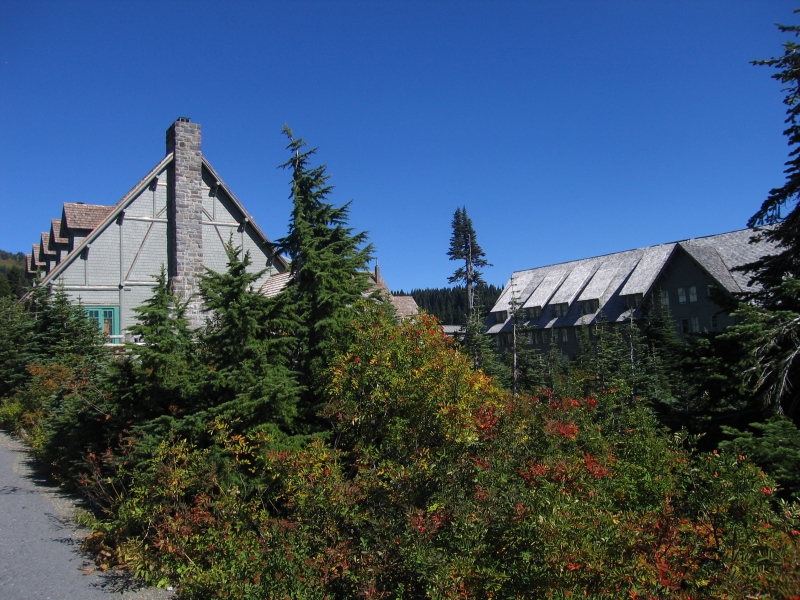 ​​​​​​​